"Content Packed Ebook Reveals
How To Automate Evernote, Save Boat Loads Of Time,
… And Make Your Life Easier (And More Organized)"
From The Desk Of Kosio Angelov
Montreal, Canada
Dear Friend,
If you are using Evernote (regardless of how novice, or advanced you are), this will be the most important book you'll ever read.
And by the way,
Yes! It Really Is POSSIBLE to Automate Evernote!
But before we go further, let me make something abundantly clear:
This isn't one of those Evernote guides that promises you all the results in the world for doing nothing.
Here's the deal.
The systems I outline in this book are working great for me, and they are the exact tactics I've used to save myself more than 10 hours each month. That is over 120 hours of saved time over the course of a year (the equivalent of 3 full-time weeks of work).

The simple tactics I'll show you are the exact ones I'm using every day and they've helped me systemize almost everything that I do with Evernote... and I believe they can help you too!

But I'm not suggesting that everyone (or anyone) who reads it is going to save time, or make their lives easier. I don't know how much time the people who read it will save – it's likely that many, or most of them will save little or nothing at all (especially if they don't follow the directions and work hard).
So with that understood… let me show you…
Exactly What You're Getting
This is dramatically different from anything you've ever read because it's more of a "field guide" to automation and streamlining your life than a traditional "book".

The reason why is because there's no fluff, or filler. It immediately gets down to brass tacks, showing you exactly what to do, how to do it, and why.
And it's easy.
At 76 pages, you can read it in an afternoon. And you'll immediately "get" the entire system I'm personally using to save over 10 hours a month.
And even though I used this system to automate Evernote,
It's About MORE Than Just Automating Evernote.
See, you can use the same system in this book to dramatically boost your overall productivity.
At the end of the day it is not even about automating Evernote... it is about freeing up your time and becoming more productive!
I am sure when you started using Evernote, you did with the intention of making your life easier, saving and archiving valuable information and freeing your time so you can put it where it matters the most...

BUT...

The more you used it, the more time it took you because you discovered more and more things you can do with it... so instead of saving yourself time, you switched a good chunk of it to using Evernote... this book will help you stop this vicious circle and REGAIN your time!
So like I said, there's more to this little book than "just" automating Evernote.
Here's a fraction of what you're getting…
Five different systems to help you automate Evernote… and and never look back! See how it works on page 8.
A technique to instantly and effortlessly create notes for all your important meetings with a click of a button. The tactic is a creative automation twist that I've never seen anyone else using. Page 19.
A FREE tool that will allow you to connect Evernote and share data with 85+ other services. Get it on page 14
Why using the Evernote Webclipper is actually costing your valuable time and killing your productivity (and what to do about it). Page 24.
How to easily become an Evernote power-user – even if you're not a "tech person" and cannot program your own TV. Page 13.
How to save emails with a single mouse click! No more "clipping", or forwarding, or copying and pasting... click once and you are done! Page 25.
Use this super easy technique to schedule meetings and calendar events, from inside Evernote. No more switching back and forth between programs... page 47.
Tired of downloading, renaming files and storing them in Evernote? Me too! This tool does it all for you... on its own... while you are enjoying your time away from the computer. Page 62.
A proven system to AUTOMATICALLY save all email receipts, purchase confirmations, invoices, statements, or any other financial documents straight into Evernote This approach is fully automated and it requires just a 10 minutes to set up. Page 36.
How to let your friends, family and collegues share information with your Evernote account... even if they are not Evernote users. Just follow this step-by-step system. Page 61.
How to effortlesly save articles and blog posts with this quick to set up system (it will litterally take you 1 minute to set it up) Page 29.
Say goodbye to manually importing files to Evernote! This easy to set up system will automatically do it for you. Page 56.
Automation tactics specifically for Windows users, Mac fans and people who prefer the online app... noone is left behind.
You're right …that is a lot of proven, real world strategies and tactics that are working right now (and have been working for quite some time). And it's stuff that nobody else can share with you because nobody else is doing it, at least not in such a systematic way.
The price of the "How To Automate Evernote" system is only $7.
And you get immediate access to the entire system, even if you order at 3 AM.
Oh, and in case you're wondering …
I know there are some websites out there that offer you a great deal on something, but then they stick you in some program that charges your card every month.
This isn't one of them.
There's NO hidden "continuity program" you have to try or anything even remotely like that.
I'm literally giving you my entire Evernote automation system, for only $7, as a means of "putting my best foot forward" and demonstrating real value.
My hope is that you'll love it and this will be the start of a good relationship for years to come.
But with all that said, there is ONE thing to keep in mind:
Here's why.
I initially created this book for my $1000/month consulting clients…
BUT...
The system worked so incredibly well for them that I decided to release it for a LIMITED TIME to all my subscribers and customers so I can put it to the ultimate test and see if it truly can work for anyone
(so far it has…)
This way I can tweak the Evernote automation system to PERFECTION.
But once I'm done tweaking...
I'm taking it off the market and you'll only be able to get it if you become a private consulting client at $1000/month.
You Really Are Getting This Book For Just $7 But …

Time is very, very limited and you need to claim your copy now.
The Boldest Guarantee In The World
I 100% Guarantee you'll love this book or I'll return your $7 and let you keep the book and the training anyway.
That's right. You don't even have to send anything back. Just email me or call the number on your receipt and I'll give you back your $7 with no questions asked.
I'll even take it a step further…
If you actually DO what I recommend for you to do in the system and your results aren't great, I'll actually refund TWICE your money. All I ask is that you give me an honest effort.
How's that for fair?
This Is Truly A Limited Offer So Claim Your Copy Now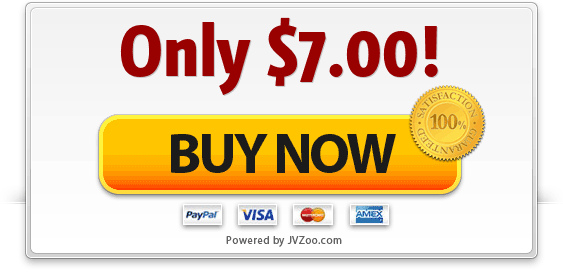 Thanks for taking the time to read this letter and I look forward to hearing from you soon!
Kosio Angelov
P.S. In case you're one of those people (like me) who just skip to the end of the letter, here's the deal:
I'm sending you a 76-page ebook that outlines how I managed to save over 10 hours each months with a few simply Evernote automation tactics.
The book was created for my private consulting clients, but for a LIMITED TIME you can get it for just $7.
It will grab you by the hand and teach you step-by-step how to automated what you do with Evernote and skyrocket your productivity…even if you've never been able to do it before.
There is no "catch" to this offer. You will not be signing up for any "trial" to some monthly program or anything like that. In fact, if you don't like the book let me know and I'll even give you back the $7 you spent. You don't even need to send the book back.
And if you actually DO what I teach in the Evernote automation system and it does not save you a boat load of time, I'll return TWICE your money.
Click here and claim your copy now. You won't regret it.